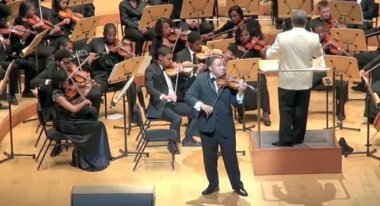 The true measure of classical music's universal, emotive, and cross-cultural adaptability is its own history. The list of Africans, African-Americans and Afro-European composers, conductors, instrumental performers, and singers is and always has been, rich, varied, and deep.

Blackclassicalsounds.com is the first broadcast platform to present the compositions of and performances by many of the world's great classical music composers and artists of African ancestry. You'll hear their works 24/7 on blackclassicalsounds.com

There will also be mini-portraits of the composers and artists and their works and where you can find out more about them. The mission of blackclassicalsounds.com is to discover, rediscover and present the music of these Black classical music greats.