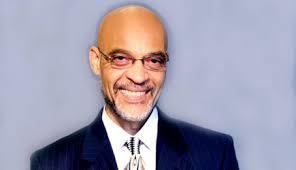 February 21, 2015 marks the 50th anniversary of the assassination of Malcom X. Noted political analyst Earl Ofari Hutchinson discusses his personal remembrance of the events of that day, the reactions of civil rights leaders and others on hearing the news of Malcolm's murder. He recounts the mixed feeling of shock, sorrow and puzzlement on the part of many African-Americans who were present at a civil rights rally in Los Angeles when the news was received of Malcolm's death that Sunday 50 years ago.
Hutchinson's personal account of Malcolm's murder provides a you are there feel of what the mood and the sentiment among activists, civil rights leaders and supporters was in his new book, From King to Obama: Witness to a Turbulent History http://www.amazon.com/dp/0692370714. Hutchinson writes not from what he heard or read about Malcolm X and other noted individuals and events but from his actual personal interaction with these individuals and events.
Earl Ofari Hutchinson is a nationally acclaimed author and social issues commentator. He is a syndicated columnist and a feature contributor to the Huffington Post. His columns have appeared in the Los Angeles Times, Newsday, Washington Post, Christian Science Monitor, Chicago Tribune, Baltimore Sun and the San Francisco Chronicle.
Hutchinson is the author of ten books on race and social change in America. He is the National Political Writer for New America Media and the Los Angeles Wave Newspaper. He hosts two syndicated  public affairs and issues radio talk shows on KTYM Radio and KPFK Pacifica Network Radio Los Angeles, and a weekly commentator on the Radio-One Network. He is also a guest MSNBC Political Analyst