The Hutchinson Report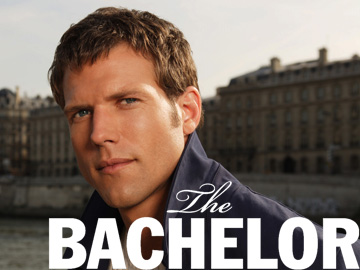 Hutchinson Report Launches Change the Channel Challenge to ABC's "The Bachelor" Producers for show's Lily White Male Bachelors
Los Angeles, CA (The Hutchinson Report Townhall of the Air) - Political analyst and Hutchinson Report host Earl Ofari Hutchinson will challenge the producers of ABC's  "The Bachelor" TV Show to cast its first African-American male on the popular show for its 17th season. Casting calls are scheduled for Baltimore June 17 and New York June 21. The show has never featured an African-American bachelor in its history. The producers have claimed that they encourage diversity and that if they cast a minority solely because he's a minority they'd be accused of "tokenism."  These are flimsy, nonsensical excuses.
Hutchinson will launch a Change the Channel Campaign against the Bachelor show on his nationally heard townhall of the air show on KPFK Los Angeles-Pacifica Network 90.7 FM, and streamed on kpfk.org Saturday, April 21, Noon PST and 3:00 PM EST.  The change the channel campaign is aimed directly at the show's viewership and major sponsors.
"It is absolutely inexcusable and insulting that for more than a decade both ABC and the producers of the "The Bachelor" haven't found a single African-American eligible bachelor in the entire nation to spotlight on the show," says Hutchinson, "If ABC and the producers continue to exclude African-Americans from their show in the upcoming season, then African-American viewers should exclude the show and its sponsors from their viewing and buying."
Earl Ofari Hutchinson is President of the Los Angeles Urban Policy Roundtable and Huffington Post columnist, and MSNBC contributor.