Finally, The Jar Can Be Sealed
Pedro Baez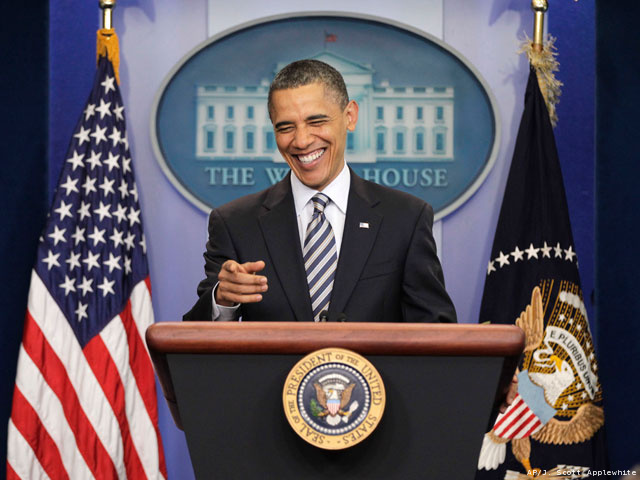 President Barack Obama gestures while speaking to reporters about the controversy over his birth certificate and true nationality, Wednesday, April 27, 2011, at the White House in Washington. (AP Photo/J. Scott Applewhite)
About 9:00 AM Eastern time on Wednesday, April 27, 2011, President Barack Obama produced his birth certificate.
Finally we the American public can finally say, "Enough already."
Never, ever in the history of this nation has any sitting president ever had to be subjected to continuing accusations of being foreign born. Donald Trump was the latest pundit to hurl this accusation. Without mentioning him by name, it was evident to this online writer that the President was referring to him.
The one who perhaps is out in the cold is Jerome Corsi, author of the perhaps canceled book "Where's The Birth Certificate," scheduled to be released on May 15, 2011 by WND (World Net Daily) publishers. Interesting enough when I called there this morning, I was informed that they haven't canceled publication and they are going through with it.
Perhaps they enjoy taking financial baths.
I know that I don't enjoy that kind of lather.
"I hope it checks out beautifully. I am really proud, I am really honored," said Trump upon hearing the news after he touched down in his private jet in New Hampshire.
Now the questions that should be posed to the Donald is "Where is your birth certificate?" "When are you going to release your college transcripts?"
It will be interesting to see how these pundits react to the questions that should be asked by all interviewers.
 
It has never been lost on this journalist why this first acknowledged President of color be subjected to the most intense and personal attacks that are unprecedented.
Unfortunately, there are still many people in this country who have difficulty with a president who doesn't completely have full European ancestry and is of a faith that isn't Christian.
Look at Mitt Romney. Because of him being a Mormon he wasn't accepted by the Christian right as a legitimate candidate.
So as they say, the race for 2012 has begun!